Attention: Independent Film Makers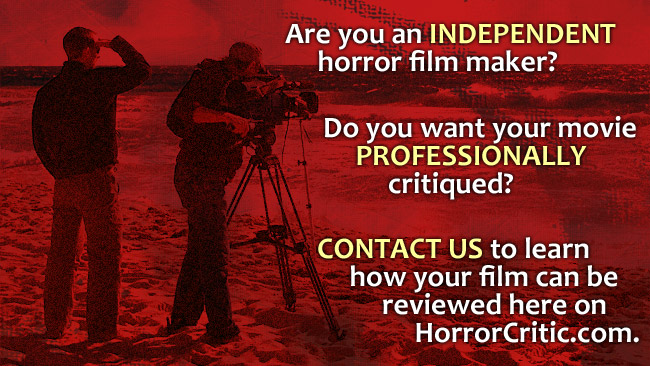 Do you want your independent horror film reviewed here on HorrorCritic.com?
No matter how big or how small your budget is, your film can be professionally reviewed here by one of the web's best film critics, Lisa Marie Bowman. For a small fee of only $20, Lisa will view and give your film an unbiased and extensive review. Her writing skills combined with her knowledge of horror films is unsurpassed on the web. Check out Lisa's film reviews on the site to read her professional critiques.
If you want more details, or if you are ready to have your film reviewed right away, please contact us.
Thank you, and good luck with your projects!
Skip back to main navigation