Scream and Scream Again (Reviewed by Lisa Marie Bowman)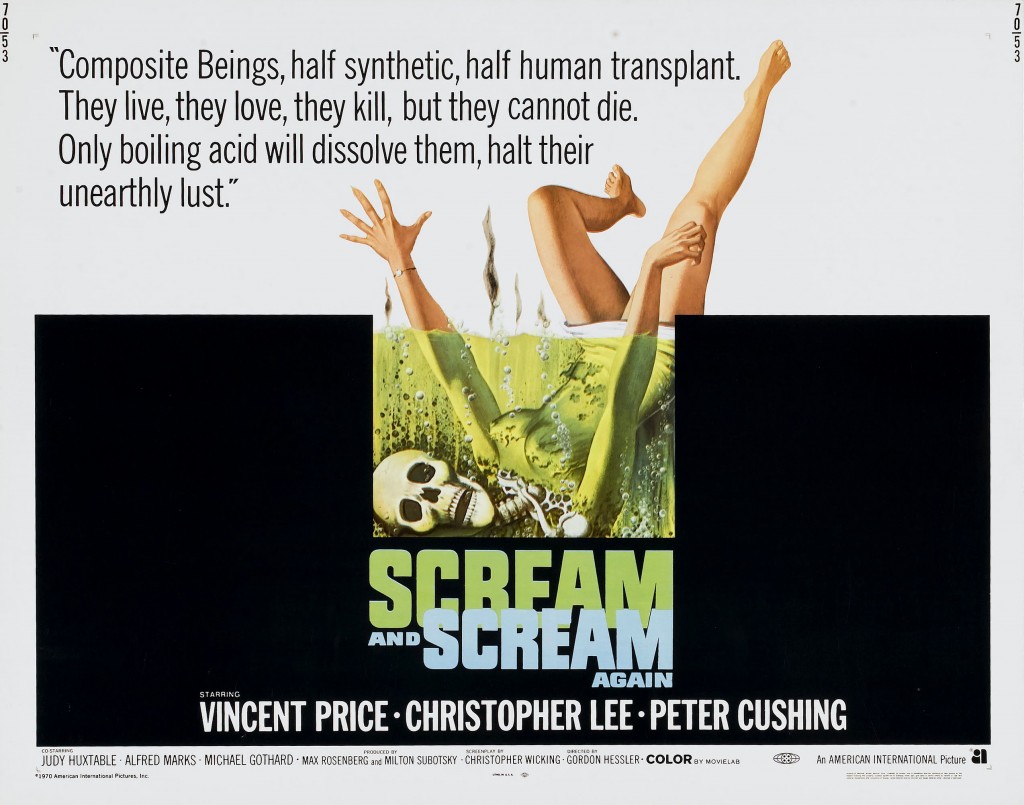 Taking place in the near future, the 1971 British horror/syfy hybribd Scream and Scream Again follows three seemingly unconnected stories.
In the first — and, to me, the most disturbing — story, an unnamed London man collapses while out jogging.  When he wakes up, he finds himself in a hospital.  He is tended to by a nurse who refuses to speak to him.  Whenever he falls asleep, his limbs are surgically removed one-by-one.  While we never learn much about the man, his scenes are perhaps the most difficult to watch.  Everything from the starkness of the hospital to the nurse's lack of concern and empathy for her patient contributes towards making these some of the most genuinely nightmarish scenes that I've ever seen.
While the unnamed jogger is being slowly taken apart, the London police are far more interested in solving the "Vampire Killer" case.  Keith (Michael Gothard) is a serial killer who picks up young women in nightclubs and then drinks their blood.  When, after an exciting chase, the police finally do catch him, they attempt to handcuff Keith to a car bumper.  Keith responds by ripping off his own hand and running into the night.  The investigation into Keith eventually leads to an eminent scientist named Dr. Browning (Vincent Price).  However, Fremont (Christopher Lee), the head of the British secret service, orders the police to drop the case because Browning is apparently doing very important work for the government.
Meanwhile, in an unnamed country in Eastern Europe, secret police officer Konratz (Marshall Jones) ruthlessly climbs his way to the top of the service by murdering his superiors (including Peter Cushing).  When a British spy is captured in his country, Konratz contacts Fremont and offers to exchange the spy for all the information that Scotland Yard has gathered about the Vampire Killer case…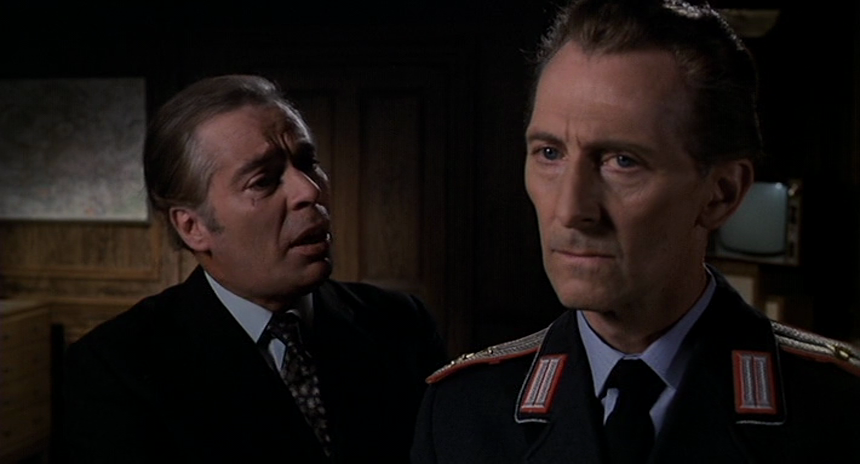 Perhaps the best way to describe Scream and Scream Again would be "joyfully chaotic."  The film's three separate storylines do all come together during the final ten minutes and the film's climax does make a lot more sense than it really has any right to but, up until that moment, a lot of the pleasure from Scream and Scream Again comes from seeing just how many different plots and subplots director Gordon Hessler can juggle in one film without losing the audience.  Fortunately,  Scream and Scream Again is a wonderfully entertaining horror/sci-fi/conspiracy hybrid, one that remains compulsively watchable despite the fact that it often doesn't make much sense.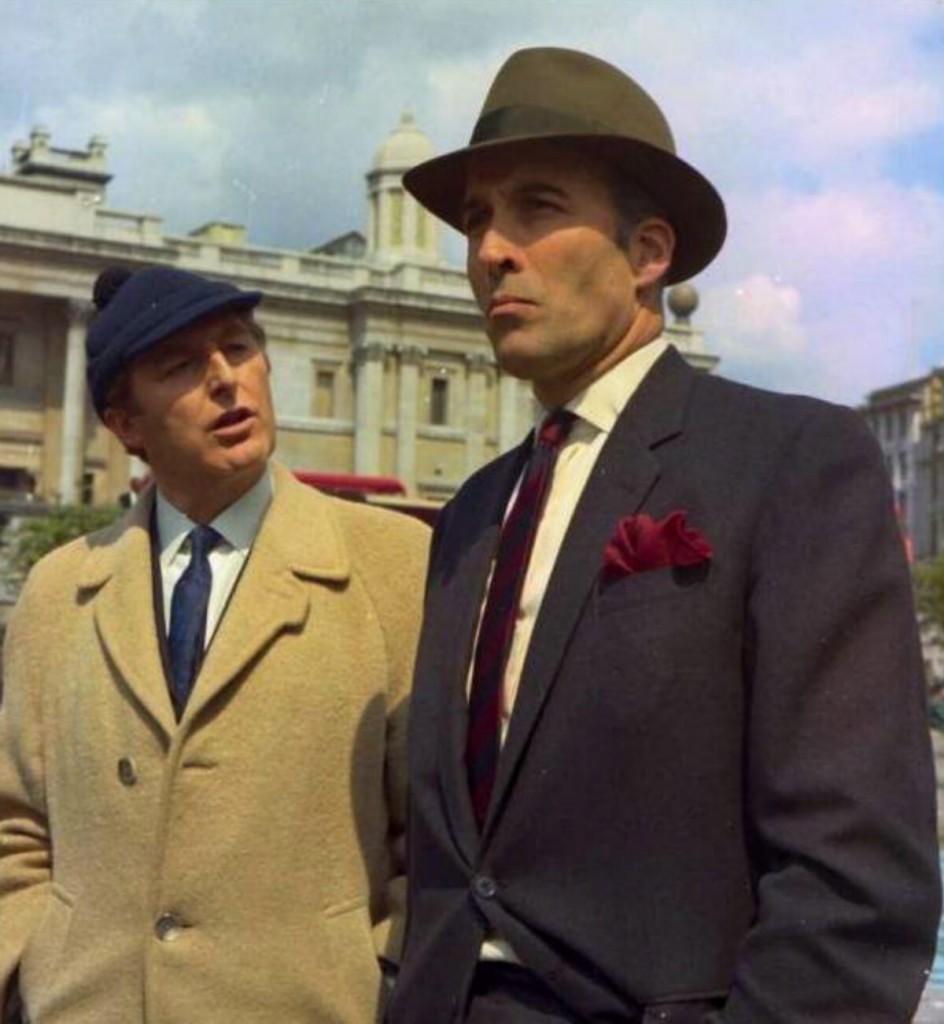 Of course, one of the main reasons to see Scream and Scream Again is because it features three icons of horror cinema.  Unfortunately, Cushing isn't on-screen long enough to make much of an impression while Lee basically just has an extended cameo.  Vincent Price doesn't show up until fairly late into the film but once he does, he wastes no time in making an impression.  Even by the standard of Vincent Price, his performance in this film is a bit over-the-top.
But you know what?
It's exactly the performance that this film needs.  The film itself is so joyfully chaotic and disjointed that Price fits right in.  The triumph of Scream and Scream Again is that it creates (and makes us believe in) a world where it only makes sense that the final solution would lie with Vincent Price.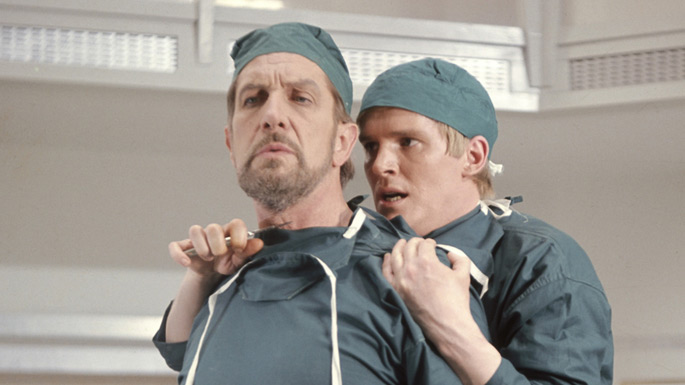 Finally, Scream and Scream Again serves as a wonderful time capsule for those of us who may be fascinated by the swinging 60s and 70s but, as a result of being born a few decades too late, will never get a chance to experience them firsthand.  For us, Scream and Scream Again will always be worth it for the scenes of Keith getting his mod on at a London discotheque.  
Scream and Scream Again is a film that everyone should see at least once in their life.  Just don't go jogging afterwards…