Unfriended (Reviewed by Lisa Marie Bowman)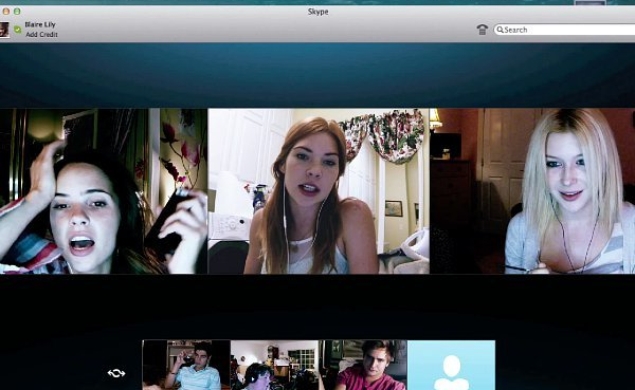 Unfriended is the best horror film of 2015 so far.
That may seem like a bold statement, considering that Unfriended – while receiving generally positive reviews – has not gotten half of the attention or acclaim that's been given to It Follows.  As well,Unfriended is a variation on the found footage genre and, as we all know, found footage usually equals bad filmmaking.
But no matter!  Unfriended defies all our expectations.  Considering that Unfriended is basically an 83-minute screencast of a laptop, it should not be scary but it is.  Unfriended should not make you think about real-world issues but it does.  Unfriended should not work but it does.
Unfriended opens with teenager Blaire Lilly (Shelly Henning) watching an online video of another teenage girl, Laura (Heather Sossaman), killing herself.  Blaire then clicks on a link that takes her to a YouTube video of a drunk Laura at a party.  Underneath the video are thousands comments from people telling Laura that she should kill herself.
However, Laura and her suicide are temporarily forgotten while Blaire skypes with her boyfriend Mitch (Moses Jacob Storm).  After a few minutes, Blaire and Mitch are joined by three friends: Jess (Renee Olstead), unstable Adam (Will Peltz), and Ken (Jacob Wyscoski).  It takes the five of them a few minutes to notice that they've been joined by a faceless account named billie227.
At first billie227 refuses to identity itself but soon, Blaire and Mitch start to receive Facebook messages from the long dead Laura.  Blaire checks billie227's account and discovers that it belongs to Laura.  At first, Blaire suspects that another one of their friends, Val (Courtney Halverson), may have hacked Laura's account.  But, after calling Val, they discover that she's not responsible.
Suddenly, embarrassing pictures start to appear on their Facebook accounts.  Billie227 starts to send them threatening messages and tells Blaire that if she signs off of skype, all of her friends will die. The six friends – all of whom, it turns out, knew Laura – find themselves held hostage by the malevolent spirit and, over the course of the long night, are picked off one by one.
Sad to say, cyberbullying is a reality.  Tragically, people really have committed suicide over things that have been said by bullies hiding behind anonymous online identities.  In the past few years, there have been many films made about the dangers of cyberbullying but Unfriended may be the most effective.  It's a film that takes the reality of words having consequences to its most logical and grisly extreme.
Unfriended is a genuinely frightening movie, precisely because it is so relatable.  Let's face it – if an evil spirit ever decided to stalk us through social media, we would all be doomed.  Like the characters in the film, we're addicted and, as a result, there's no place to hide.  If an evil ghost wanted to know everything about my life, all it would have to do would be to follow me on twitter or send me a friend request on Facebook.  The film is scary precisely because it brings our age-old fears together with modern technology and it suggests that, no matter how advanced we may consider ourselves to be, we're still just as vulnerable to all of the old superstitions.
As a result, Unfriended is not only the best horror film of 2015 so far but it's also one of the best films of the first half of the year.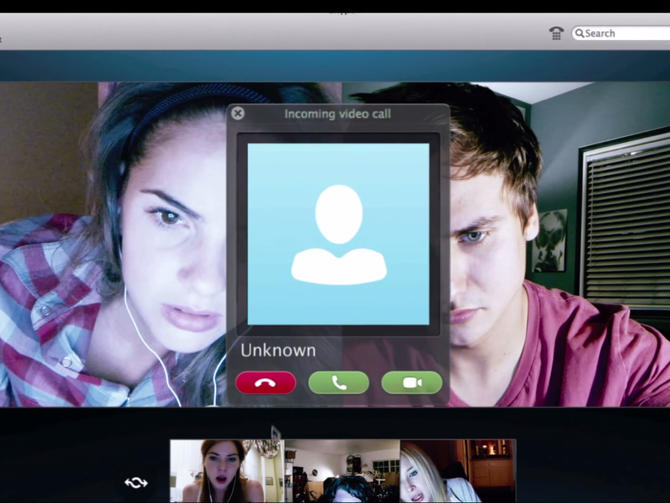 Please follow and like us:
Skip back to main navigation